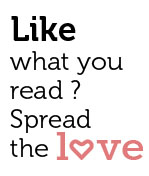 Share
Trailblazers of Goa: Passionate People Who Make A Difference
Waste Warrior Fights For A Cleaner, Greener Goa
EDITOR'S NOTE: The Goa Streets series, "Trailblazers of Goa: Passionate People Who Make A Difference" features awesome photos and revealing interviews with those who break convention, obliterate barriers, seize new opportunities and inspire the rest of us. We have asked each of our Trailblazers the exact same questions, including what they'd change about Goa if they could be King or Queen, who'd they'd invite to a party if they could invite any 5 people, alive or dead, and what their secrets are. This week's Trailblazer is 35-year-old Clinton Vaz, the Garbage King of Goa– who's showing us all by example that we need not suffocate in shameless piles of trash. Trailblazers of Goa pictures have been taken by noted photographer Eugen Hanley, with words by long-time writer and world traveller Hilary Lapedis.
I'm putting it out there, people. Sometimes, segregation is a good thing. Really good. Some elements in our society just shouldn't be allowed to live next to each other. Segregate them! For the good of Goan society, keep them apart. I'm talking wet garbage and dry garbage, of course. Determined and driven Clinton Vaz has turned the segregation of garbage and its recycling into his life's work.
So, garbage and waste management is not the sexiest career choice, you might say. And yet 1999 saw a youthful Clinton trying to find a solution to his own garbage problem. And he's had huge success. Moving from the bustling city of Margao to the village of Benaulim, he struggled to dispose of his family's garbage. Whereas the city had garbage bins, the village had none. Villagers told him to "put it in the field or the river"– an unthinkable solution for Clinton but one which kick-started his research into recycling and composting.
"I did a course in composting and that got me excited." Starting at the local and personal level, Clinton not only reduced his own garbage output by 85% but also encouraged friends and neighbours to do the same. His blog, klintvaz.blogspot.com documented his solutions and the momentum for change gathered pace. Honestly, ask anyone who lives in or visits Goa; check out tourist discussion forums and find out what they would change about Goa.  The answer is usually, garbage. Clinton is leading the pack in finding the way forward.
In 2003, the state capital, Panjim was in a garbage crisis. With no dump or treatment facility, mountains of garbage were dumped in the street.  Just like Batman is called by Gotham's City Commissioner when there's a crisis requiring a superhero, so Clinton was summoned by Panjim's Commissioner for a report based on his grassroots research. The young activist had gathered more data on the sources of waste and its management in only three months than a government funded body had managed in years.  What followed was a four-year stint with the Panjim State Commissioner (2005-2009), executing that report; providing Panjim with an infrastructure based on reliable data.
But, after four years Clinton grew disillusioned with working at the municipal level. Red tape and bureaucratic interference strangled the waste warrior, so his company 'vRecycle' was born. The firm manages the waste of over 10,000 homes in Goa. "About 90% of 'vRecycle's waste goes to responsible places and 70% gets recycled. "Waste disposal is one of Goa's top problems – if not the top one – and Clinton is at the forefront of the battle. Segregation of garbage is mandatory among households serviced by 'vRecycle'. When household garbage is picked up by his trucks, the dry waste arrives at his Margao facility and is hand sorted and sent off to recyclers where possible. Wet waste can be used by the household for composting (rejoining the soil as fertilizer). 'vRecycle indirectly employs 150 people and has two warehouses in Margao and Corlim Industrial Estates. In the last eight years, they have set up over 2000 composters and over 150 community recycling points. 'vRecycle' manages 2-4 percent of Goa's garbage; a small percentage when you look at the whole picture but a model  initiative that is waiting to spread out to more places.
One of the biggest challenges, Clinton said, is disposal of sanitary waste such as diapers, sanitary pads, syringes, bandages, condoms and tampons. Clinton has produced an informative factsheet giving solutions and alternatives to its negligent disposal.
Clinton is adamant that the segregation of garbage into 'wet' and 'dry' is the very least that people can do. Clinton laments that some of the government's recent advances in waste management – including a state-of-the-art new plant at Saligao – neglect to enforce segregation at source. Without separating wet waste such as banana peels and egg shells from dry waste such as plastic bottles and cardboard, recycling becomes extremely difficult.
Clinton's visits to Sweden (a country so skilled at waste management that it has virtually eliminated the smelly stuff), have helped Clinton "create a hybrid model that looks more like the Swedish system but runs with the Goan system."  It is therefore a huge testament to Clinton that Swedish students visit him to study his methodology in a country that lags considerably behind their own in waste treatment.
Clinton's initiatives suffer from 'NIMBYism' (Not In My Back Yard) as few want a waste treatment facility close to them. But this dogged campaigner perseveres, bringing in more and more Goans to his vision of a garbage-free land."In this way we can all become a force for the government to reckon with".
He visits around 100 schools per year and encourages student trips to his facility. "I thought in the beginning that I could not solve the problem…now I know that I'm not going to solve the problem but I'm going to do what I can."Clinton is asking questions which motivate municipal authorities to do better. The weight of Goa's garbage rests heavily on his young shoulders. He has faced arson, theft, obstinence, ignorance and obstacles of every kind, but will never give up fighting to preserve Goa's beauty. "Even on a bad day, you've done something good."
Clinton, you make a difference!
What inspires you about Goa?
Clinton Vaz: Goa's a mixing bowl of multiple cultures. People from different backgrounds meet here. I have met a lot of interesting people, and among them my wife, Emma who is from faraway Canada.  Goa's also home to diverse environs and seasons. You have the forests where I love to trek, the beaches where I swim and the plains where I grew up. The summer brings cashews, Mangoes and forest berries, the monsoon brings thunder, lightning, frogs and everything is covered in a green carpet, winter brings Christmas, friends from afar and the nip in the air we long for. From watching movies in the city watching the world go by in villages. I'd say almost everything about Goa inspires me.
If you could become King or Queen of Goa, what would you change about it?
If I were the King of Goa, I'd ask my people to clean up Goa in a day. After that, I'd order everybody to sort their own waste. No exceptions. And yes, I would punish law breakers by ordering them to work with disposing used diapers without face masks and gloves.
If you could throw a party and invite any 5 people in the world, living or dead, who would they be?
I'd invite:
The Dalai Lama, because he has a great sense of humor and always looks at the bright side of things.
Elon Musk, because I really like what he is doing with renewable energy and I think he would be very interesting to converse with.
Michael Jackson, so I could watch him sing to my guests and moonwalk to the bar.
Jamie Oliver, but I'd lock him in the kitchen so he could cook us some awesome party food.
Donald Trump, cause we could always do with a comedian.
What are your hopes and dreams for Goa?
My wife's philosophy which is slowly becoming mine is to enjoy the present and not just think of work, money and the materialistic side of life. So we often take breaks from work to go to the beach, take a hike, travel. But then, I also enjoy my work, so at times we also spend all week, including Sundays working. We've also learnt to reuse our needs and live simple, which means that the money and wants we require are few and far between.
The Goan Konkani humor, the simple village logic, the beautiful sunrise and sunsets, the amazing color contrasts between coconut trees and a blue sky, the quaint architecture and colors of our homes,  the drenching monsoon, the frogs croaking, the taste of fish curry with parboiled rice… I hope that my Goa retains some of its charm despite what's happening to it. I still see that charm sometimes in a week, so I'm sure it will always exist, but just a little harder to find. I dream that we find a way to happily live in the future with what we've inherited from the past.
Please tell us some secret about yourself.
When I was in the 11th Grade, I failed to pass the final examination. I was so embarrassed. My parents were too. I had never failed a year before and it seemed like the end of the world for me. I lost a lot of friends and that hurt a lot. But as time went on, I realized who my true friends were. It also made me make an alternative path away from the rat race, and in hindsight, I'm glad it happened because it jolted me out of the normal.
For more information about 'vRecycle," click here
To read about our previous Trailblazers, click below.
Maria Isabel de Santa Rita Vas
Photographs Copyright Eugen Hanley