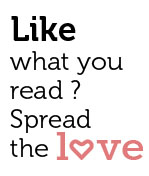 Share
Trailblazers Of Goa: Passionate People Who Make A Difference
Publisher, Journalist And Cyber Junkie Makes Writers' Dreams Come True
Keeping The Written Word Alive In Goa, And Connecting Goa With Goans
EDITOR'S NOTE: The Goa Streets series, "Trailblazers of Goa: Passionate People Who Make A Difference" features awesome photos and revealing interviews with those who break convention, obliterate barriers, seize new opportunities and inspire the rest of us. We have asked each of our Trailblazers the exact same questions, including what they'd change about Goa if they could be King or Queen, who'd they'd invite to a party if they could invite any 5 people, alive or dead, and what their secrets are. This week's Trailblazer is Frederick Noronha,Goa's book publisher extraordinaire and purveyor of all things literary and good. Trailblazers of Goa pictures have been taken by noted photographer Eugen Hanley, with words by long-time writer and world traveller Hilary Lapedis. Please note that Eugen and Hilary will be spending Goa's so-called "off" season (is that really a correct term nowadays?) in Spain, and therefore this week's Trailblazer story will be our last until October, when the photographer-writer duo return. We hope you've enjoyed the series so far and we will see you again in October!
Hands up! Who amongst us has always dreamed of having their book published? Who amongst us has placed that dream where most dreams invariably end up? To most of us, that fantasy of having a freshly printed copy of our writing emblazoned with our name on the front cover remains a pipe dream. Guess what? The wonderfully charming and voluble Frederick Noronha is the man with the magic wand to bring those dreams alive. In his gloriously cluttered front room, surrounded by teetering towers of freshly printed books, I find the journalist, cyber junkie and founder of 'Goa 1556' – a publishing house for all things Goan.
If there were one man to credit with the mantle of powerhouse for the dissemination of Goan writing and information, Frederick is him. He became a journalist for The Herald in 1983 and The Deccan Herald in Bangalore as their Goa correspondent but found himself disillusioned with the restricted mainstream print media. "It was time to build up something of our own", Frederick says, regretlessly. Turning to the internet, our cyber junkie was born. Some 22 years ago, he came across an email list called Goanet, run then by a 17-year-old university student in Boston who had access to computers.  It was Frederick who saw the potential of this medium to reach the huge community of expatriate Goans who had little or no access to news from home. In those early days of the internet (no newspapers had websites) Frederick found a way to share Goan news across the world. Truly,a huge achievement and one that reached a readership of some 14,000. Still totally voluntary, Goanet has added many 'baby nets' which are interest specific and continues to allow Goans worldwide to maintain their connection with their homeland. This self-proclaimed "long term spammer" ensures that one day soon, your name will appear on Frederick's mailing list!
As if using new technology to foster virtual connections with Goa were not enough on its own, Frederick turned his attention to publishing. "My job is to plug the leaks…the cement guy!" In the 2000s, seeing a gap in the production of Goan-driven books, Frederick took a course on printing and publishing run by the National Book Trust. In 2007, he started his own publishing house – Goa 1556 – named after the year of first printing press in Asia (which happened to be in Goa). Here, Frederick walks the talk of democratising the "production of knowledge." He is adamant that creativity and freedom of expression must have a robust stage. If there is a common thread in his life, it is "searching for alternatives in communication". Currently, his published list numbers around 115 works, some of which come from his colleagues at the Goa Writers' Group.
Frederick has created cyber kudds (Bombay clubhouses which were a refuge for Goan transplants in the big city) so that while life may no longer centre around like-minded folk chatting in their clubhouse, all Goans can still come together, albeit virtually, and share news and views, "the absence and the longing." Frederick is part of a national campaign to promote community radio and with Frederick on the case, we can look forward to a Goan community radio station pretty soon! Frederick's drive and enthusiasm are infectious. Keeping the written word alive keeps culture alive, and so does connecting Goa with her diapsora. One would be hard pressed to find another person who has done more to further these missions than Frederick Noronha.
Frederick, you make a difference!
What inspires you about Goa?
Maybe the stands I take tend to give out the wrong impression. But it's simply not true that I'm passionately in love with Goa. I'm here. I understand the place (yes, probably better than any other place on the planet). So, I will contribute to it what I can, to the best of my ability.
In my view, all places on the planet are unique, and we need to do our best to understand each place and preserve that uniqueness. Each place has a charm of its own. Had I been at the other end of the world, I sometime feel (or hope) I might have done the same to add value there too….
If you could become King or Queen of Goa, what would you change about it?
I'm too anti-royalist to want to become that! In fact, every one of us can do a lot by just being ourselves.
My dream is a ground-up movement, where everyone feels like contributing their best, to effect even some tiny change in our real world. It's possible!
If you could throw a party and invite any 5 people in the world, living or dead, who would they be?
* Julius Nyerere, because I was really impressed by his vision as a college student
* P.Lal (publishing pioneer and founder of Writer's Workshop, Calcutta), as his talk and work in book publishing amidst really trying times then inspired me and gave me an idea of what might be do-able
* José Mujica, popularly termed the "Pauper President" of Uruguay, and 'Che' Guevara, because the values of simplicity, renunciation and sacrifice can be really inspiring
* Izzy Stone (Isidor Feinstein Stone, 24 December 1907 – 18 June 1989), because I thought he had a great and unique way of doing journalism
* My teachers and seniors in journalism (sorry, too many here) who shaped me into what I am.
What drives you in life?
The need to (i) feel fulfilled at the moment when I'm called upon to leave the planet, and have no or few regrets about doing something useful during my sojourn here (ii) make a difference, in howsoever small a way, in whatever small field. The realisation that we all are gifted with some unique talents. Also, working in a small place like Goa really makes you feel that you can REALLY make a difference.
What are your hopes and dreams for Goa?
Avoiding becoming a concrete jungle of getting Mumbaified. Instead being a place for creative energies from across the world to come together, work productively in a way that all participants gain, and growing into a place which though tiny inspires and leads the rest of India — as it has frequently done in past centuries.
Please tell us a secret or some secrets about yourself?
I used to be an introvert till well into my twenties; you wouldn't guess that now. I grew up Catholic and very conservative, but like to see myself as tolerant, liberal and progressive for the past very many years.
To read about our previous Trailblazers, click below.
Maria Isabel de Santa Rita Vas
Photographs Copyright Eugen Hanley