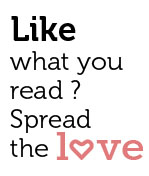 Share
Trailblazers of Goa: Passionate People Who Make A Difference
 Goa's Own Playwright Shines Before Antonio Costa, The Portuguese Prime Minister
Keen As Mustard And Just As Spicy, Isabel Wows Us With Her Mustard Seed Art Company
EDITOR'S NOTE: The Goa Streets series, "Trailblazers of Goa: Passionate People Who Make A Difference" features awesome photos and interviews with those who break convention, obliterate barriers, create new realities and inspire us to greater heights. We have asked each of our Trailblazers the exact same 5 questions, including who they'd invite to a party if they could invite any 5 people, living or dead, what they'd change about Goa if they could be King or Queen, and what their secrets are. This week's Trailblazer is Maria Isabel de Santa Rita Vas, who is the undisputed godmother of English-language theatre in Goa. Read on and find out how Isabel recently wowed the Goan-origin Prime Minister of Portugal. Trailblazers of Goa pictures have been taken by noted photographer Eugen Hanley, with words by long-time writer and world traveller Hilary Lapedis.
Once upon a time, there lived a petite, colourful pocket rocket of a woman. Her talent for telling stories that engross, entertain and resonate in Goa is evident from the start of our conversation.
I begin by asking her about her names. All of them. As she reveals the history behind Christian Goan girls being named Maria, I find myself forgetting to take notes and simply sitting like a child in carpet corner at Primary School. Her voice is strong yet soothing; her tinkling, easy laughter both lulling and educating. To reflect her love of writing and the theatre, her face is painted for a photo shoot with a white quill and a rainbow covering a single eye.
Maria Isabel de Santa Rita Vas has done more to promote English-language theatre in Goa than anyone else alive.
Hailing from Aldona, this sprightly 65-year-old is a Goan thoroughbred. Some 40 years ago, she made the shift to Dona Paula which was as rural then as it is constructed now. When asked how she felt about how Goa's landscape has changed, she says, "It is not aesthetic…I am not at all happy with the increased density of the population. It causes so many problems." She remains nonetheless, "genetically optimistic."
Isabel spent much of her career as an English Literature teacher in Miramar. Approached by some students to help them produce and perform plays outside of school, she founded the Mustard Seed Art Company "to encourage people to explore their own artistic talent." Just as mustard seeds sprout freely when watered and nourished, so, too, did the company bloom from productions of existing texts to original productions often scripted by Isabel herself, with plenty of input from her peers. "My whole life is, I think, triggered by the process of collaboration."
Isabel recently translated into English the play 'No Flowers, No Wreaths', written by Orlando da Costa, the late father of current Portuguese Prime Minister Antonio Costa. Isabel personally presented her translation to the prime minister, who is of Goan origin, in a deeply emotional ceremony this month in Panjim before hundreds of dignitaries and citizens.
Yes, Isabel is fluent in both English and Portuguese, in addition to several other languages. The plays she writes, produces and directs are in English, but "it's the local English," reflecting the way people in Goa actually talk. She chirpily concludes with a steely twinkle, "In India there are so many different kinds of Englishes".
Why the theatre?
"It is art. It's undiluted art," she firmly asserts. In her short play, 'Art For Art's Sake', set at an art exhibition, one actress plays four characters, all ruminating about the true meaning of art.
Isabel is ostensibly retired from education, but in truth she very much remains a teacher. She lectures on creative writing to MA students at Goa University, and all those who work with her at the Mustard Seed Art Company view her as a beloved mentor.
Maria Isabel de Santa Rita Vas, you are Goa's playwright, and you make a difference!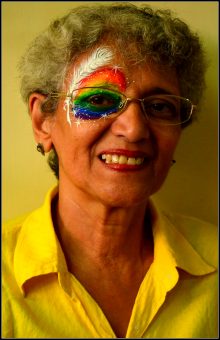 What inspires you about Goa?
Maria Isabel de Santa Rita Vas: First, the scale of our homeland – everything about it is of a human-friendly size, I call it a humane scale, it does not dwarf the human element, nor does it demean itself. Second, the serenity of nature; a happy mix of regional and cosmopolitan.
If you could become King or Queen of Goa, what would you change about it?
1. Greed. I don't know how that is to be done; but unless we learn to rein in our covetousness, I believe we are heading for a retrograde kind of life.
2. I would strongly wish that we look for solutions in collaboration with one another, e.g. in the context of the problems we have been creating about our languages. Our natural, geographic and historical circumstances offer us a vast landscape of opportunities; one instance is our cultural ease with many languages. However, we madly opt to narrow down our choices instead of widening them.
 If you could throw a party and invite any 5 people in the world, living or dead, who would they be?
1. Jesus Christ because issues of power, compassion and harmony as he engaged with them, interest me above anything else.
2. Charlie Chaplin because he had the courage to laugh in the face of an insanity; I would like to know his understanding of our present demonetisation and generally the state of our world.
3. Amadeus Wolfgang Mozart because his life had its share of darkness but his music is generally infused with vibrant light.
4. Abbé Faria, the pioneer Goan hypnotist (author of De La Cause Du SommeilLucide)because I want to read his other books, which have vanished, and find out what else he discovered about the human mind and soul.
5. Sebastian Barry, a contemporary Irish writer, who writes fine plays and novels from a wonderful prism of memory and history.
If there's room for a sixth?
6. Rabindranath Tagore because he interests me as an educationist, a poet, a painter; and though he loved his India deeply, he had intriguing ideas about nationalism.
What drives you in life?
A quest for harmony. All encompassing harmony: A seeking of ways of collaborating in various spheres of life. As a teacher for many years, I sought to challenge my class to learn in collaborative and mutually supportive ways. Theatre, too, interests me greatly to a large extent because of it is an extremely rich art thanks to its collaborative character.
What are your hopes and dreams for Goa?
It has all the ingredients of a cultural feast.
But the underbelly must not be ignored:
1. Pockets of poverty and neglect.
2. Danger of totalitarianism.
3. Corruption seems to be so widespread that it is frightening and disheartening.
4. A refining and strengthening of our educational policies and structures.
5. Issues of the kind of development we want, with some attention paid to kinds of employment it offers.
Please tell us a secret or some secrets about yourself?
I walk. Reason: I can't drive. But I have discovered a whole universe of experience by walking.
I yearn to be a good writer, a great writer. I dream of being part of great theatre.
I would like to help build bridges between the various language theatres in Goa.
Crazy about animals; I wish the administration would be more pro-active about taking care of neutering and vaccinating stray dogs; for the sake of the humans as well as the dogs.
For more information about the Mustard Seed Art Company, log onto their Facebook page.
Face Painting by Shivram Salgaonkar
Click below to read about our other Trailblazers
Diviya Kapur
Photographs Copyright Eugen Hanley