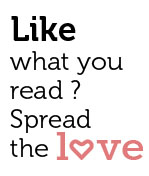 Share
Trailblazers of Goa: Passionate People Who Make A Difference
She Worked In The Big Apple's Big Leagues
Now She's Home
This Shouty Chef Is Deliciously Sweet
And So Are Her Cupcakes
EDITOR'S NOTE: The Goa Streets series, "Trailblazers of Goa: Passionate People Who Make A Difference" features awesome photos and revealing interviews with those who break convention, obliterate barriers, seize new opportunities and inspire the rest of us. We have asked each of our Trailblazers the exact same questions, including what they'd change about Goa if they could be King or Queen, who'd they'd invite to a party if they could invite any 5 people, alive or dead, and what their secrets are. This week's Trailblazer is Vandana Naik, a former New York City pastry chef who's worked with some of the top names in the culinary world. Now she's back home in Goa, raising our state's gastronomic profile with her sweet and savoury creations. Trailblazers of Goa pictures have been taken by noted photographer Eugen Hanley, with words by long-time writer and world traveller Hilary Lapedis.
I am so full. I may never eat again! I like to describe myself as a foodie but after chef Vandana's hospitality in her Café Bodega in Panjim, I feel closer to gluttony. Bagels, sourdough bread, salted caramel cake and carrot, orange and ginger juice were sacrificed in the course of our chat.  All divine! She's outspoken on celebrity chefs and has no time for those so-called star chefs who've only cooked on TV. Vandana doesn't need accolades. She is that rare beast in the Goa culinary scene: a hugely talented and amazingly experienced chef who lets her food do the talking.
We're so lucky to have this Goan-born chef back in town. She's to be found in the Sunaparanta Goa Centre For The Arts in Althino, Panjim but boy, has she been around the block. Vandana's travel lust took her first to study Home Sciences in Bombay.  It wasn't the subject that interested her at that time as much as a desire to leave Goa without upsetting her parents. The only way she could do that was choosing a course that wasn't offered here.
Food soon consumed her and since then, she and her palate have eaten the world. At 25, she enrolled at the Culinary Institute of America – that's after she ran her own catering company, 'Bon Appetit' in Bombay. Rapidly, more and more people were after her for her cakes and breads. She found herself doing the baking for three guys who separately went onto run Bombay's well-known 'Olive', 'Amadeus' and 'Indigo'. This was the dawning of the age of Vandana.
Vandana loves learning and that was why she moved to the U.S. "My first love is bread baking', she says. She wanted to develop her skills and expose herself to diverse foods that weren't available in India. Reminding me that this was in 1987, pre-internet and pre-culinary globalization, she devoured any and all foods available in New York. Sticking up a culinary map in her bedroom at the time, she went to each and every outlet, ticking off the cuisines: Japanese today, Mexican tomorrow.  Eat and repeat! At the same time, like many chefs I've met, she admits to eating crap. "I eat to satisfy my stomach" and her choice of crappy food depends on where she's living and working at the time.  There's U.S. crap, London crap and Goan crap. She definitely eats local! Vandana loves "food in its entirety" from where it grows, its ethnic origins and its transformation from country to country. Japanese and Mexican food, though, are her two current fancies.
Vandana credits her move from savoury to pastry cheffing to Gary Robbins from 'Match Up Town' where she interned. He's very tall and, well, Vandana isn't. Working on the line beside him, he kept smacking her in the face with his elbow! Chef Robbins summarily moved her out of his kill zone to the pastry section. Also, she realized that the savoury chef ladder had many more rungs than the pastry ladder and Vandana, serious achiever, saw more career opportunities in the sweet stuff.  Her career has seen her as pastry chef in the kitchens of hugely established and high-end restaurants like 'La Grenouille' in New York – rated as among the world's best by the 'New York Times' – and for the first-ever 'W Hotel', amongst many, many others. She's cooked for the rich and famous, perhaps most notably at 'Thom' in New York, where she made actor Sir Ben Kingsley's daughter's wedding cake. Vandana's pedigree is thoroughbred.
The U.S. jealously guarded Goan Vandana for 19 years. Working with various celebrity chefs like TV's Marcus Samuelson and Iron Chef Geoffrey Zakarian, Vandana reveals what she thinks of television chefs. While she has big respect for Marcus, Geoffrey and Emeril Lagasse for actually having paid their dues in the kitchens of the real world, Vandana has zero tolerance for those who have never sweated in the heat of the kitchen but only under TV studio lights. She is similarly forthright about winners of television cookery shows who have not served a proper culinary apprenticeship.
Inevitably, I ask her about the irascible Gordon Ramsay. "I think he's a good chef…let me tell you, we're all crazy in the kitchen.  I am also equally crazy." Is she a shouty chef? Vandana chuckles and says, "Oh yes, I am.Very much a shouty chef! It's like being a doctor.  Everything has to be organized, synchronized.  If things go wrong and people say that they don't shout, I have a hard time believing it." If you're working for Vandana, you had better be organized and precise. If you're a customer of hers, don't even think of putting salt and pepper on your food before tasting it (it's rude to assume there's something lacking). Actually, you won't find it on the table at Café Bodega.
Vandana is sparkling, fast-talking and so passionate. Her food is sublime and her work ethic intense. She's married to her work and all conversations with her, even world economies, will come back to food. One day, she sees herself in London exploring her love of organic, sustainable foods. Breaking off mid-sentence she asks, "do you like bread?" Enter some of the tastiest stuff I've ever had. Vandana is in Goa for now but who knows for how much longer? Eat her while you can!
Vandana, you make a difference!
What inspires you about Goa?
Vandana Naik: I was born and raised in Goa so it is home.
 If you could become King or Queen of Goa, what would you change about it?
I would start Goa CLEAN UP system.  Have traffic rules enforced, make beaches safe.
If you could throw a party and invite any 5 people in the world, living or dead, who would they be?
1.Danny Meyer: coolest restaurateur
2.Kevin Spacey: well he is Kevin Spacey
3.(Irish talk show host) Graham Norton :Sarcastic humor ,you can't beat that
4. (Pastry Chef) David Lebovitz: food nerd
5. ('50 Shades of Grey Actor) Jamie Dornan: oh that accent
What drives you in life?
Seriously, just food
What are your hopes and dreams for Goa?
To be the Goa it used to be, peaceful,clean and safe.
Please tell us a secret or some secrets about yourself?
Am not sure this is a secret but I live, sleep, dream and nightmare food.  I am passionate about food but not necessarily eating it. I love all aspects of food, where it comes from, how it is transformed in various ways.
To read about our previous Trailblazers, click below.
Maria Isabel de Santa Rita Vas
Photographs Copyright Eugen Hanley